"The Barnaby" might be a strange name for a home of the future, but that's what this four-bedroom demonstration house claims to be.
Located in a small town in North Carolina, it's the size of an average new house in Australia and looks pretty normal from the outside.
Inside, the differences are obvious: a front-door "vestibule" for no-contact home delivery, two "pocket" home offices (neither of which is a bedroom), a school room, a quarantine room, a "secret room" behind a bookcase (for being alone), and a whopping four bathrooms.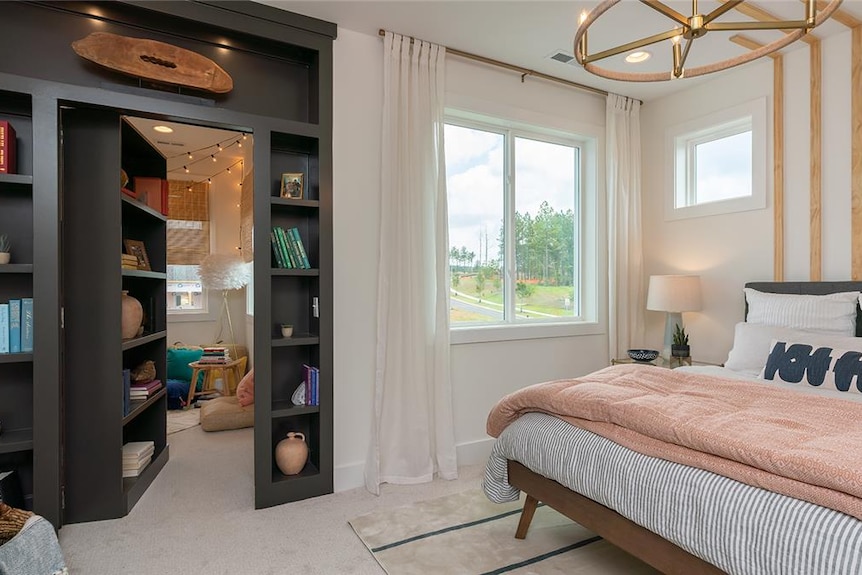 In case you haven't guessed it yet, this is a design shaped by the pandemic.
The team of architects, social researchers, and marketing experts that dreamed it up say every detail is informed by insights from a survey into the impact of the pandemic on homes and communities in the US.
What about in Australia? Here, the property industry is seeing demand for features like those of The Barnaby (though not four bathrooms).
The dedicated home office is king, and there's generally greater appreciation for good design and quality of construction.
COVID-19 shone a light on all the pre-existing problems with our housing and asked us to do more with our houses, including working from home (WFH).
So, what does an ideal post-COVID Australian home look like? And will any actually get built?
Enter the 'flex space'
The Barnaby's design choices were informed by the America at Home study, which surveyed more than 6,000 US adults in 2020.
Posted , updated