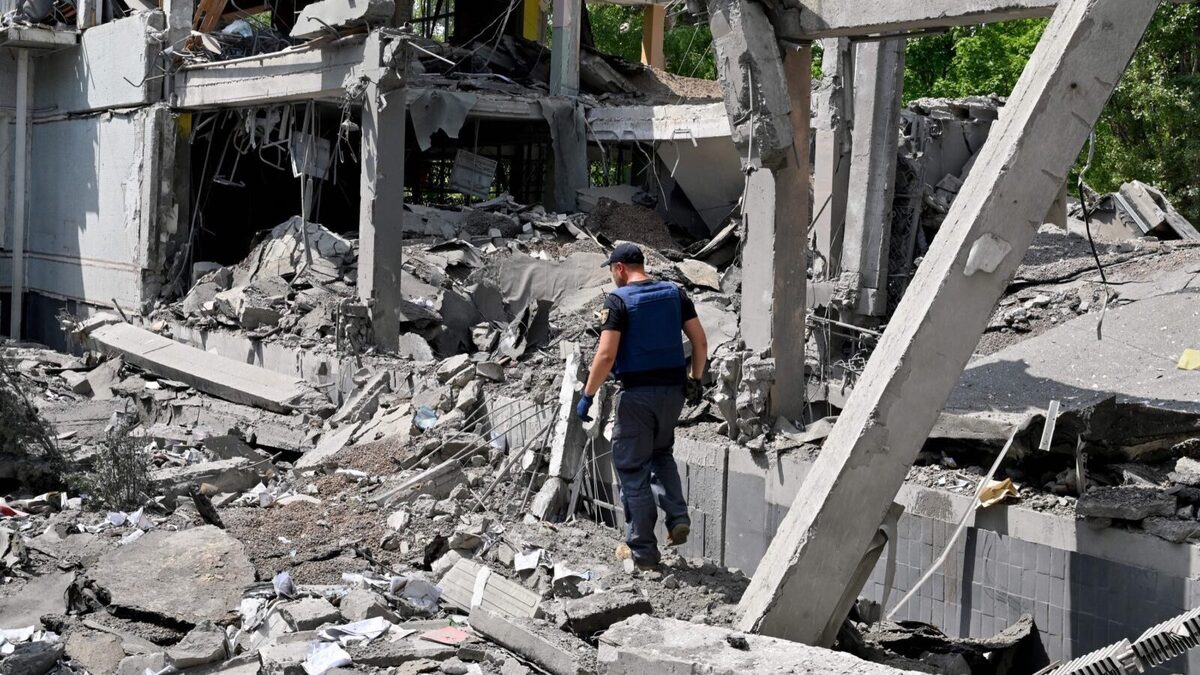 SERGEY BOBOK/AFP through Getty Images
This week saw America's 233rd mass taking pictures. On Thursday, a gunman walked into a medical center in Tulsa, Oklahoma, and killed four folks.
On Capitol Hill, Home Speaker Nancy Pelosi designs to introduce laws to ban assault weapons, and a bipartisan group of Senators states it has a framework for a gun regulate bill. But analysts and industry experts are skeptical any serious progress will be built.
A Virginia jury sided with actor Johnny Depp in his defamation circumstance from actor Amber Read, his ex-spouse.
Meanwhile, the Kremlin is stating the U.S. is intentionally adding "fuel to the fire" of the conflict in Ukraine by sending support to Ukrainian President Volodymyr Zelenskyy's troops. President Joe Biden announced his intentions to ship missiles to the Ukrainian army in an op-ed this week.
In the wake of the shooting in Uvalde, Texas, Canada is going to halt potential revenue of handguns within its borders.
As some lockdowns close in China, an emergency conference amongst China's cupboard was called to strategize about the nation's slowing economic system.
Eva McKend, Wendy Benjaminson, and David Lightman be a part of us for the dialogue of domestic headlines.
Indira Lakshmanan, David Rennie, and Robbie Gramer sign up for us to discuss global headlines.
Like what you listen to? Locate a lot more of our programs on the web.